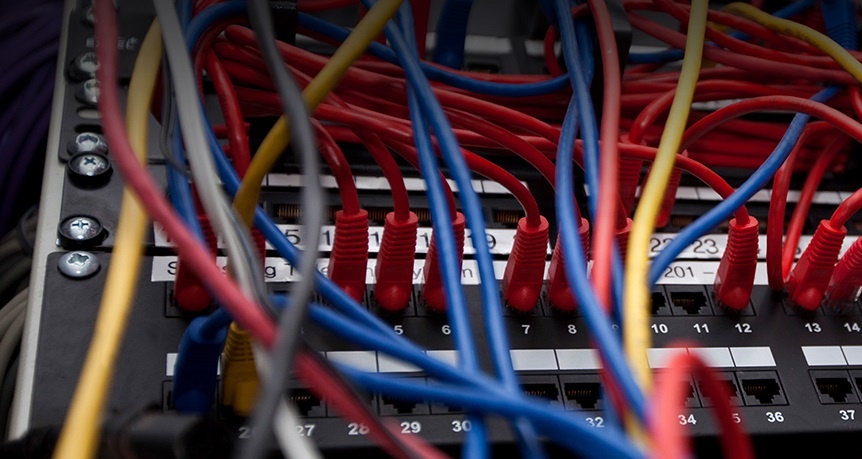 Out of sight, out of mind could well apply to most peoples' thinking when it comes to their home or workplace electrics. It's one of those (relatively) modern miracles nobody gives a thought about – until it starts going wrong.
Unfortunately, when it does go wrong it can be a game changer. Every year, over half of accidental fires in the UK are caused by electricity. A majority of these are caused by electrical products, mostly through faults or misuse. Maybe it's time to take a closer look at your electrics, especially when planning a large scale refurbishment or development project.
New build – New wiring
If your premises is fairly new, unless you've had any additional electrical work carried out by an unqualified electrician, you're unlikely to have anything to worry about for a few years to come.
However, if the project involves work on buildings built before the 1960s, or pre-war, you really do need to check the condition of your electrics. If you think it's possible that the premises has already been rewired (often several times in an historic property), there are a few clues you can check for.
Get an idea of the age of your wiring
These checks should not be considered a reason not to have an electrical installation condition report undertaken. They are being offered as a guide only, to the possible age of your electrical wiring, but not to its condition. It is quite possible a previous owner/manager might have had cosmetic upgrades to sockets and plugs undertaken, while the original wiring is slowly losing its insulation properties in the walls and floor cavities.
If someone in your team has at least a basic knowledge of electrics, like knowing to isolate the circuit before unscrewing a socket front or light fitting, you shouldn't have any problems.
If the building post-dates the 1960s, you are unlikely to still have the old round pin sockets and round light switches. As part of the cosmetic changes we've already mentioned, they will have been changed some years ago, but has the wiring been upgraded? If you unscrew a light fitting, or a plug socket front and find braided wiring, or any exposed cables (back of airing cupboard), encased in lead or black rubber, your wiring will be over 60 years old. Light switches bathrooms, or an old cast iron fuse box, all point to pre-1960 wiring and fittings.
Call in the experts
At Lowe and Oliver, we have many years of electrical experience in all areas of the public and commercial sectors. We have highly skilled electrical engineers who can carry out an electrical installation visual survey for you, as a precursor to a full electrical installation condition report. This is an essential prerequisite to development/refurbishment work, even if your building is only 15 to 20 years old.
If you don't know the last time an electrical report was written up, for your own peace of mind we highly recommend having a full electrical installation condition report carried out.
If you would like to know more about how long the report will take, is it disruptive and what the costs are, please contact us on 01865 322200, and have a chat with one of our managers.