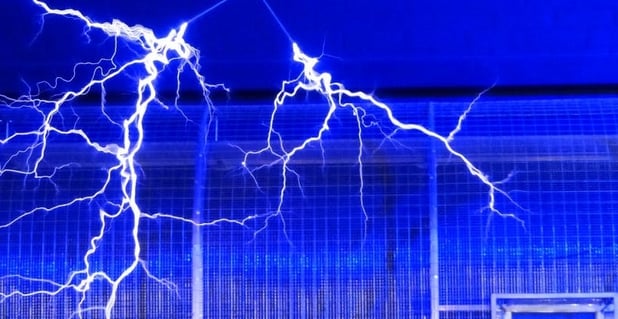 As the manager or operator of any commercial premises in the UK, you are bound by Health and Safety legislation to ensure the safety of employees and any members of the public visiting those premises. A log should be kept of all assessments, findings, actions taken, when they were carried out, and by whom (must be a qualified electrician).
Compliance for electrical safety, maintenance, and testing of fixed wire and electrical appliances, broadly falls under the following four pieces of legislation.
1) Health & Safety at Work Act 1974
Under workplace health and safety regulations, the employer and 'responsible employee', in this case an electrician, are considered responsible for the well-being and safety of other employees, including self-employed contractors, and any members of the public on the premises.
2) The Management of Health & Safety at Work Regulations 1999: Risk Assessment
This states the employer should undertake satisfactory and acceptable assessments of any H&S risks his employees, or other non-associated persons, may be open to in the workplace due to his conduct or actions.
3) Electricity at Work Regulations 1989: Covering systems, workplace activities and protective clothing and equipment
All electrical systems should be installed to ensure there is minimum risk of electrical injury to any persons using the system or equipment. The electrical installation or equipment shall be maintained in such a manner that reduces to a minimum the risk of injury to users, as far as can be reasonably expected.
The use of any system or equipment, or any activity close to the system or equipment must be carried out in such a way so as not to put people at risk from accident or injury. Any safety procedures, equipment or clothing required to ensure the safety of operatives must be used at all times, and maintained in good working order.
4) The Workplace (Health, Safety & Welfare Regulations) 1992
By their very nature, workplace regulations cover a wide area of legislation and activities to do with the workplace.
These regulations include maintaining in good working order any equipment and portable devices in the workplace to which they refer. Such devices should each have maintenance plans specific to their needs and use.
A log of all electrical risk assessments, fixed wire extensions, upgrades and maintenance; and tests and maintenance of all portable electrical appliances, should be scrupulously kept and signed by both the testing engineer and management. Electricity can kill. In the event of an accident, your log may well be your only form of defence against legal action. If you maintain a fulltime electrician he needs to be fully qualified.
If you don't have an electrician, we are a highly experienced, long standing electrical and mechanical contractor with many years' experience carrying out large scale installations and maintenance on commercial, industrial, and public buildings.
We are able to design and instigate a bespoke maintenance regime, to ensure your business remains compliant with all relevant NICEIC approved practises. If you would like more information on how we can be of service please contact us, or download our complimentary Commercial Electrical Testing Guide.