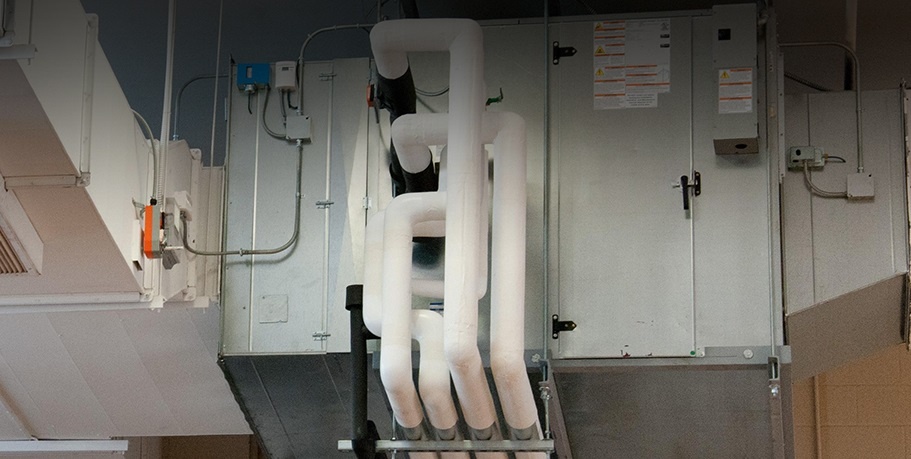 If you own or manage a commercial property, you'll know that the air con and plumbing concerns are a bit different from those of residential homes. That's why you need a commercial mechanical contractor to understand and handle specific issues.
Generally, a commercial mechanical contractor is qualified to install, maintain, repair, and service technologically advanced and energy-efficient air conditioning, piping, plumbing, and refrigeration systems of a commercial property.
From schools to museums, manufacturing facilities to nuclear power plants, hotels to hospitals, mechanical contractors play a significant role in creating and maintaining a commercial building so that it fulfils its purpose. So, what are the benefits of hiring a commercial mechanical contractor?
Good Diagnostics
There are a great number of reasons why systems in your commercial property won't function. Commercial mechanical contractors are likely to have worked on other commercial properties, and as such, have the knowledge and experience to easily recognise problems and quickly fix them, saving you time and money.
Warranty Protection
The manufacturer's warranty may require you to hire a commercial mechanical contractor to work on your systems. Also professionals are aware of the detailed specifications for these systems and can reset them to the manufacturer's specifications if required. With all parts back to effectively working together, the systems will last longer and function at optimal levels, reducing energy loss.
Reliable Results
Commercial properties have complex interlinked systems, and hiring a commercial mechanical contractor comes with a professional's promise. No matter how technical a problem may seem, commercial property owners can always count on these professionals to solve problems permanently. In addition, a certified mechanical contractor has access to the latest product bulletins to cater for the needs of most modern commercial properties' systems.
Safety
The air con, plumbing, piping and refrigeration systems have electrical parts, sharp metallic parts, and even fan blades. If handled poorly, these systems can cause serious injuries and can even result in death. Untrained individuals can get electrocuted, experience falls, and in worse situations cause fires or floods that may affect the entire building, endangering other peoples' lives. Commercial mechanical contractors are trained and equipped with safety measures to avoid such accidents. They are also aware of the parts that require extra care during handling.
Financial Protection
Most commercial mechanical contractors are licensed and insured to protect commercial property owners in case any damages or harm occur on the property.
Lowe & Oliver
At Lowe & Oliver Ltd, we offer a comprehensive portfolio of electrical and mechanical services, specialising in large scale and non-standard commercial projects, developments and refurbishments. We've received several accolades for our quality services, including a coveted Royal Warrant for our work in royal palaces. For more information please contact us today.