Why Upgrade To LED Lighting?

Introduction
LED lighting is an attractive, eco-friendly and cost-effective alternative to traditional lighting, increasingly used in a wide range of residential, commercial and public buildings. The cost savings associated with LED lighting make upgrading a sound economic decision.
For organisations operating large buildings, including universities, museums and libraries, the savings in energy and maintenance are noticeable almost immediately. LED lighting also gives you far more versatility when it comes to planning your space and creating the required atmosphere for you and your visitors.
These days LED lighting is more than an optional enhancement. LED lighting is evolving into a legal requirement for all public buildings due to its eco-friendly design. This lends a certain urgency to the issue of upgrades, and also sets out a business case for early adoption. As the deadline for full transition to LED lighting approaches (only a matter of time), demand for upgrades will increase. Organisations that choose to upgrade close to the deadline may face higher premiums, limited service options as well as project delays.
With this in mind, we would like to encourage you to consider upgrading to LED lighting sooner rather than later. The benefits of LED lighting are extensive – and it makes good financial sense to get ahead of the curve for lighting compliance.
This web page explains the legal status of LED lighting, the advantages it offers over traditional lighting, and what an upgrade entails.
About Us
Lowe & Oliver are an established electrical and mechanical contractor with a nationwide reach from our two offices in Oxford and Southampton. We provide the highest standard of service and are specialists in working on large commercial and public buildings, as well as listed buildings, such as museums, palaces and churches. We are one of only a few companies in our sector to hold a Royal Warrant, a mark of our reliability, value and commitment to quality.

If you have any questions while reading this web page, please don't hesitate to get in touch by email on info@loweoliver.co.uk, or call us on 01865 322200 (Oxford), or 02380 614700 (Southampton).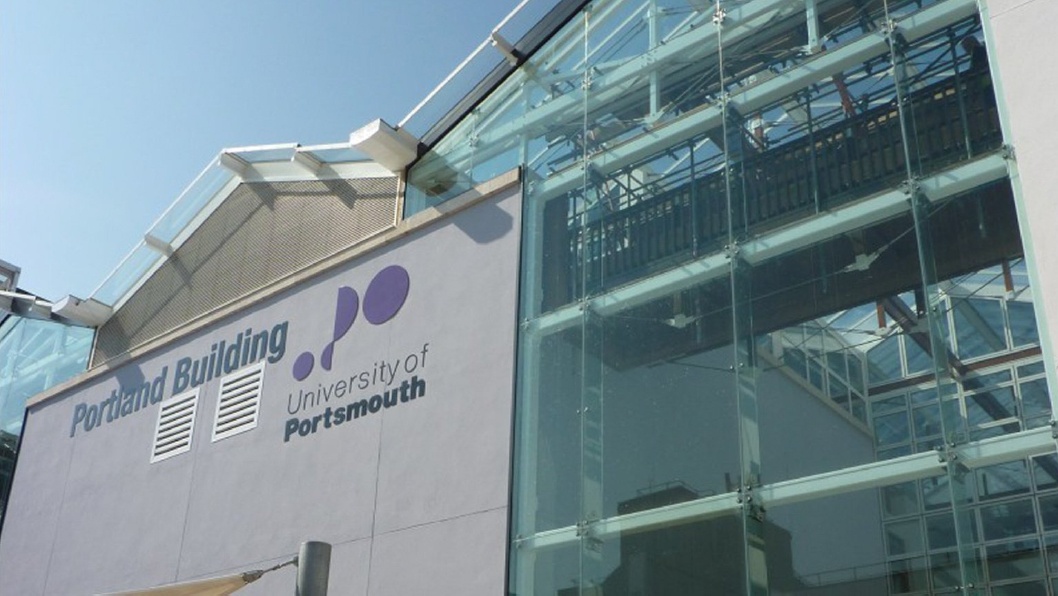 Legal Requirements
The legal status of LED lighting is found in three sources; EU directives on lighting sources, UK Building Regulations and the UK legislation on emergency lighting. EU directives, with restrictions on different types of lighting implemented between 2010 and 2017, affect all British businesses, residential developments and public organisations. In addition, UK building regulations and emergency lighting requirements are in many ways stronger than the baseline established by EU rules.
EU Directives
Energy-efficient lighting is covered by two recent EU directives dealing with Energy Related Products (ERP) – essentially any item that consumes energy during use. The idea behind the directives is to reduce environmental impact by saving energy during use. In practice, it means that wasteful forms of lighting, such as fluorescent bulbs and halogen lamps, are being progressively phased out in favour of lower expenditure lighting – such as light emitting diodes (LEDs).
Eco-Design Directive 2009/125/EC: Lighting designs are required to use the highest performance optics with the fewest possible luminaires to achieve the design requirements. This forces modern lighting to work harder and use less energy. The result of successful eco- design is lower installation costs, lower energy expenditure and lower overall maintenance requirements across the life-cycle.
Commission Regulation 347/2010/EC: Establishes minimum performance benchmarks for fluorescent lamps, lamps without integrated ballast and high intensity discharge lamps.
Standards govern efficiency, ballast performance, lamp life, mercury content and other factors. Between 2010 and 2017, halophosphate and high-pressure mercury lamps were banned, and new performance requirements introduced for fluorescent lamps.
UK Emergency Lighting Legislation
Under BS 5366-1 (Part 1), all public buildings must have emergency lighting along evacuation routes with at least three hours duration. These emergency lights must operate independently of mains electrics, so there must be sufficient power available from batteries or a secondary generator. In practice this requires using energy-efficient lighting, such as LEDs or compact fluorescent bulbs, as other light sources are not sufficiently reliable – or contain fire hazards.
Building Regulations
Parts B, C, E and L of the Building Regulations all have bearing on lighting use. Of these, Part L, dealing with energy efficiency, is the most pertinent to LED lighting. The requirements are summarised below:
Part L1: Residential Developments
At least 75% of all lighting must be low-energy; defined as lighting that produces 400+ lumens at an efficiency of 45lm per watt or more
Low-energy lamps with less than 5W of power are not counted
Part L2: Commercial & Public Buildings
The lighting design should have an average overall efficiency of 55lm or more per watt. This means that attention should be given to all the lighting in a building, as the presence of even a few inefficient lights (such as an old halogen lamp in a store room) can reduce the efficiency of the building.
Only lamps above 5W will be considered, and those low-energy lamps should produce at least 400lm.
Light Output Ratio (LOR) is also important. LOR indicates the amount of produced light that is wasted, for example, in the reflector. An efficient office fluorescent bulb may have an LOR of 60% to 65%, meaning that 35% to 40% of the light is wasted – impacting the efficiency of the luminaires. A typical LED lamp has an LOR of 90% plus, with some exceeding 99.9%, making these lamps extremely energy efficient.
Installing daylight saving sensors and room occupancy detectors allows you to make corrections when calculating total efficiency. Attention should therefore be paid to sensors and light control mechanisms, as well as the luminaires themselves.
Smart meters should be incorporated into the lighting design to allow energy use to be monitored and controlled on a room by room, or area by area basis.
The Benefits Of Upgrading To LED Lighting
The perceived cost of upgrading to LED lights is prohibitive to some organisations, especially schools, public services and businesses where budgets are tight. However, once installed, the lighting design quickly begins to pay for itself. Energy-efficient lights can save 50% to 80% of energy costs – a potentially huge saving in a large, high occupancy building. The savings can easily add up to thousands of pounds each year.

This allows organisations to recoup a return on investment fairly quickly, so that the cost when viewed over the life-cycle of the lighting system is effectively zero. In addition, a variety of funding programmes and grants are available to help organisations cover the upfront cost of LED upgrades. Get in touch for a chat to find out more.
Here are a few of the main benefits of upgrading to LED lighting:
Less energy use: To say that LED lights use less energy than other light bulbs is an understatement. To compare, a standard halogen down light uses 50W of energy, while an LED light of the same output uses only 5W – that's 10 times less energy than a standard bulb! This has far-reaching implications.
Fewer replacements: The first benefit of lower energy use is longer working life for each bulb. On average, an LED bulb lasts 25 times as long as a standard incandescent light bulb: from an average three months life expectancy on a heavy use incandescent bulb, to 10 years for an LED light bulb. This saves both time and money on replacements.
Bulb life comparison:
Incandescent bulb: 1,000 hours
Halogen bulb: 2,000 hours
Compact Fluorescent Bulb: 6,000 hours
LED bulb: 50,000 hours
More efficient: Most LED light bulb designs are more efficient than standard bulbs, and not just because they are brighter. A standard light bulb has a light diffusion angle of up to 270°, which leads to an inefficient dispersal of light. LED downlights, on the other hand, have a more restricted angle of around 130°, meaning the light is more directed and less is wasted.

Directed light: LEDs can emit light in a specific direction, giving them huge versatility in lighting design. LED light bulbs can be adapted as desk side lamps, ceiling downlights, architectural lighting, emergency lights and more. To do this with an incandescent, fluorescent or halogen bulb, you would need to use a system of diffusers and reflectors to trap and redirect the light – an unnecessary expense with LEDs.

Less heat energy: One of the reasons office environments frequently get so hot is the heat produced by fluorescent ceiling lights. Incandescent and fluorescent bulbs work by heating a metal filament or gas filled chamber until it glows with heat, giving off light as a by-product. This heat is waste energy that the user pays in electricity to produce, but which serves no purpose. It is also a fire risk. In fact, on a standard bulb, up to 90% of the energy produced is heat, rather than light. LED lights use tiny diodes to generate light and so produce far less waste heat. The little heat that is produced is absorbed backwards into an integral heat sink, so that LED light arrays are safe and cool to the touch.

Environmentally Friendly: LED bulbs are safer for the environment than other types of bulb. Fluorescent bulbs are powered by coils filled with mercury, a toxic substance that can poison fish and animals if it is not recycled correctly. With heating tubes, this is not a problem for LED lights. Furthermore, with their epoxy plastic casing, LED bulbs require less resources and energy to produce, without the large quantities of glass required for incandescent and fluorescent bulbs.
What's Involved In Upgrading?
The question you are probably now asking is what is involved in an upgrade? This is a serious question, as overhauling the lighting system of a large building is a big undertaking. For a business, school or busy public building, minimising the disruption to service users is an important consideration.
How Much Does it Cost?
How much will your upgrade cost you? This is an open question, and it would be dishonest of us to speculate on an answer without talking to you first. Factors that contribute to cost include:
The size and layout of your building(s) - As a rule, upgrading lighting for large areas takes greater time and resources, and hence costs more.
Your lighting design – Whether you need different types of lighting or different layouts in different areas.
Your building use pattern – High usage areas, such as a museum cafeteria or an open plan office, will need higher concentrations of lighting with greater lumen output than lesser used, or transit areas.
Your current lighting – You may already have partially upgraded to LED lighting in the past, in which case the more efficient elements of your architecture can be retained and incorporated into the new design.
Your electrical infrastructure – We always try to utilise as much of your existing infrastructure as possible. This saves time and reduces the cost of the project. However, sometimes a wiring network may need to be partially or fully upgraded to support modern lighting, especially when working with historic buildings. This will affect the cost of your project, but is a one off expense and will ensure that you get a better quality and longer lasting result.
How Long Does An Upgrade Take?
Similarly to costs, the length of time an upgrade takes will depend on the factors we have already discussed, with the additional consideration of working around your hours of operation. Especially for larger projects, it makes sense to work outside normal hours to avoid disrupting your services. It may be possible to carry out your upgrade in stages, with areas of your building closed down for shorter amounts of time. This can reduce the total amount time needed for an upgrade, but we would have to discuss this on a case-by-case basis.
A Bespoke Approach From Lowe & Oliver
Lighting upgrades are not always straightforward. All the technical issues have to be considered carefully, as well as design, budget and the needs of users. This is why we always take a bespoke approach to each project, and never issue standard quotes. This gives you peace of mind that every aspect of the design and project has been fully factored in before your quote is given.

There are four broad stages to our approach:
Consultation: Every LED upgrade begins with an initial consultation to determine the needs of your lighting design and desired outcomes.
Design: Based on your requirements we design an efficient, cost-effective way of reaching your goals, utilising a suite of efficient lighting technologies and control systems.
Implementation: We carefully plan the implementation around your schedule, working closely with architects, contractors and staff to deliver a smooth upgrade process.
Assistance: We are here to provide expert assistance through to completion and beyond.
Our services include ongoing telephone technical support, repair and maintenance as required.
Find Out More
Thank you for downloading this web page. To find out more about LED lighting upgrades, or our other electrical and mechanical contracting services, please speak to someone at our Oxford office on 01865 322200, or our Southampton office by calling 02380 614700.
You can also email info@loweoliver.co.uk and someone will get back to you as soon as possible.
Oxford Branch

Southampton Branch

Cumnor Road,
Wootton,
Boars Hill,
Oxford,
OX1 5JW




01865 322200
info@loweoliver.co.uk

Unit F,
Woodside Trade Centre,
Parham Drive,
Eastleigh,
Southampton
SO50 4NU

02380 614700
info@loweoliver.co.uk