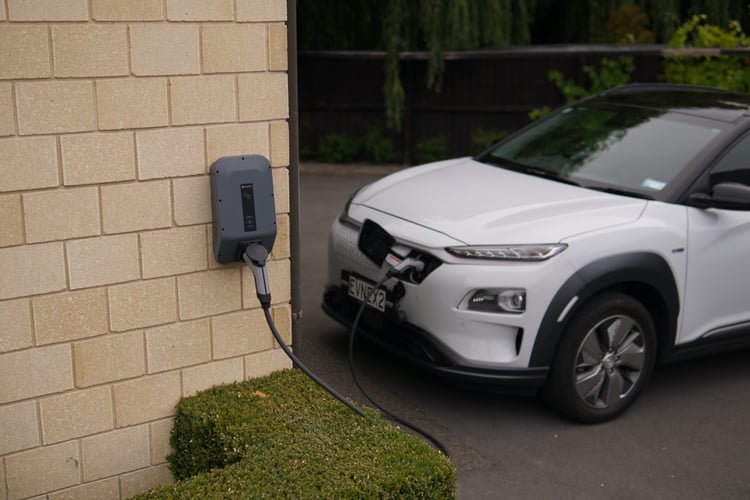 The number of new zero emissions vehicles registered in the UK increased by 377.5% between August 2018 and August 2019, according to the Society of Motor Manufacturers and Traders. What's more, with the government planning to ban the sale of new conventional petrol and diesel cars in the UK by 2040, more of us are likely to be driving electric and hybrid vehicles in future. This will result in increased demand for electrical vehicle (EV) charging stations at commercial and public properties. So, how much do they cost to install?
How Much Can You Expect To Pay?
EV charging station installation costs vary from supplier to supplier but, as a general guide, each point will set you back between £1,200 and £1,800 (inclusive of VAT). This may seem like a large outlay, particularly if you own premises where multiple stations would be required, such as a large office complex. However, there are ways to reduce these costs dramatically.
Cutting Domestic EV Charging Point Installation Costs
The Office for Low Emission Vehicles (OLEV) is currently providing domestic users with charging point installation grants under its Electric Vehicle Homecharge Scheme (EVHS). Anyone with an eligible vehicle can apply for a grant to cover up to 75% of the costs involved in installing a smart charging point at their home (up to a maximum of £500). Households with two eligible vehicles can apply for grants for two home charging points.
Grants For Businesses & Local Authorities
Businesses who want to provide charging facilities for their employees or visitors can apply for vouchers to cover up to 75% of the costs (up to a maximum of £500) of each station that they install. These grants are available under the OLEV's Workplace Charging Scheme (WCS). Each applicant can apply for funds for twenty single socket or ten double socket charge points. Local authorities, meanwhile, can obtain grants to cover up to 75% of the capital costs involved when installing charging points in residential streets and public car parks.
What Else Do You Need To Know?
If you want to apply for one of these grants, check the eligibility criteria carefully first. You'll need to use an OLEV-registered installer, for example. If you operate a business, it's also worth factoring in the benefits that installing EV charging points could bring. You could attract more customers if you allow them to use your charging stations for free, while asking people to pay to use your facilities could bring you healthy long-term profits.
Learn More
To find out how you can install EV charging points for less, contact us. Not only are our team members highly knowledgeable, we're also OLEV-approved installers. We have a wealth of experience when it comes to installing commercial EV charging stations, and we'll be happy to help.