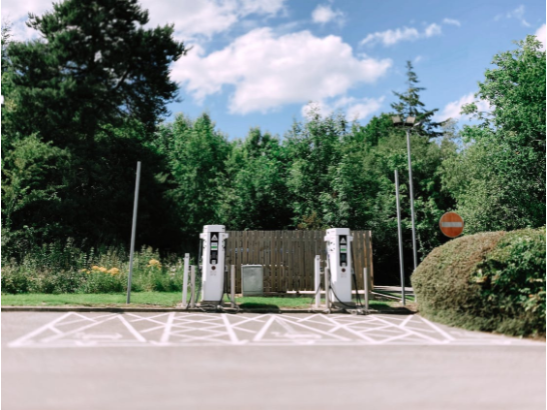 The rise in popularity of electric vehicles (EVs) is impossible to ignore, particularly as charging points are starting to appear in diverse places, from public car parks and supermarkets to motorway service stations and shopping centres.
Increasingly, businesses are considering whether electric vehicle workplace charging is a road worth venturing down. Like all key investments, a full assessment of the financial impact on a business's revenues is necessary: not only the cost to install electric vehicle charging stations, but ongoing maintenance expenses as well.
Could Long-Term Savings and Earnings Recoup The Cost of Electric Vehicle Charging Installation?
Homeowners who choose rooftop solar panels are assured that, after a period of time, the savings of ditching conventional electricity will more than recover the cost of the initial installation.
In a similar way, EV charging stations may require a financial outlay to install in the first place, but a combination of cost savings and increased earnings will wipe out the initial fees:
Offset The Cost With Government Grants
The Workplace Charging Scheme (WCS) is a Government-funded grant that businesses can access to cut the cost of installing electric vehicle charging points by up to 75%.
The WCS grant is capped at £350 per charging point, up to a maximum of 40 sockets per business.

Up to £14,000 can be saved by accessing the grant.

The grant is available for any business, public authority, or charity.
Increase Revenues With Additional Streams
EV charging is a rapidly growing market that is certain to only expand in the next decade as the UK moves towards banning the sale of new petrol and diesel vehicles. Demand for EV charging, therefore, is likely to be high.
Charging motorists to use your business's charging points could offer a lucrative channel to increase revenues. While you'll have to pay your energy company for the supply of electricity, putting in place the right contracts could mean your business will earn profit every time a vehicle owner plugs in.
Improve Employee Retention
Staff who switch to electric vehicles could save an estimated £2,000 every year in petrol or diesel costs – but they'll need somewhere to recharge their cars while they're at work! Offering the facility on-site is a sure-fire way to increase your employees' allegiance, as they'll enjoy the reassurance that their vehicles will be fully charged at the end of their shift.
Free charging could also be a valuable incentive for staff, effectively increasing the value of their take-home pay. Such goodwill gestures are proven to build staff loyalty, thereby cutting your business's recruitment costs in the long-term.
Take Advantage of Company Tax Advantages
Having on-site charging facilities means it's far more practical to add EVs to your business fleet, as your staff won't need to travel long distances to recharge the vehicles.
As well as costing considerably less to run, an electric vehicle attracts preferential tax rates as little as 7% (compared to 20% for a petrol or diesel model). Your business may also qualify for Enhanced Capital Allowances, reducing your taxable profits each year. And, with the Government keen to accelerate the switch to EVs, it's possible that other financial incentives will be offered in future.
Your Next Steps
If you're committed to installing electric vehicle charging points on your business premises, talk to the experts at Lowe and Oliver today for professional, expert advice.
Image Source: Pexels