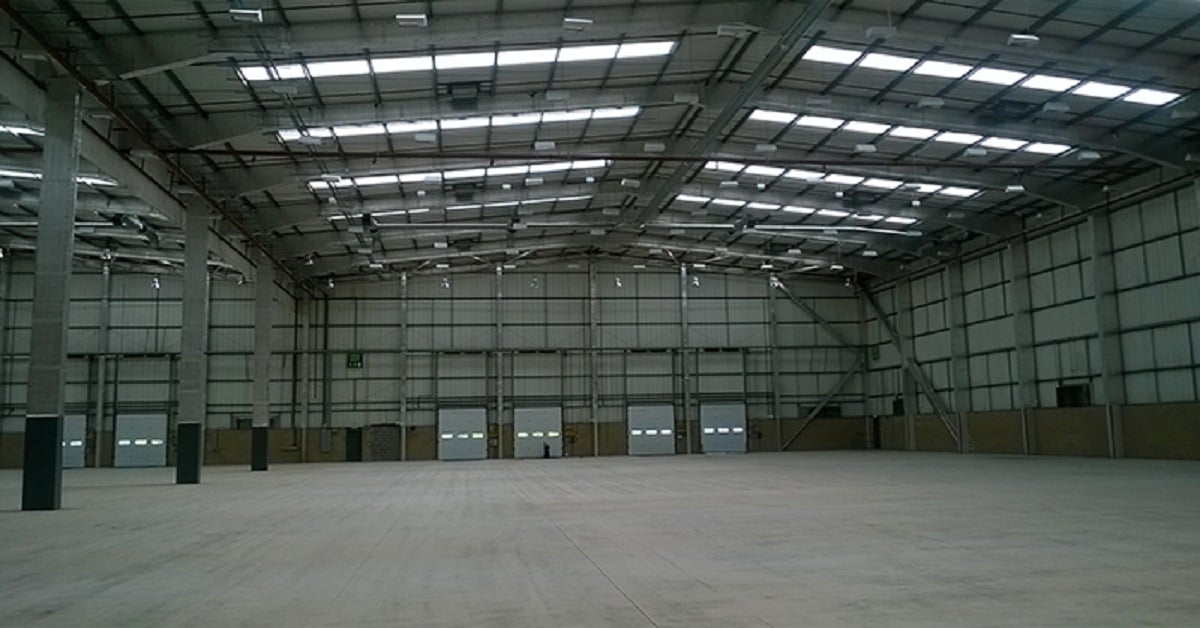 Image: Lowe and Oliver carried out the refurbishment which included LED lighting upgrade for HQube Headquarters.
In the short time energy saving Light Emitting Diodes (LEDs), have been available in the mainstream lighting market, the technology has continued apace. Now, with LED specific dimmers, motion controllers and colour rendering available, they have been adopted as the lighting of choice in new commercial builds, and are the most popular upgrade in commercial properties. With incandescent lighting already obsolete, and compact fluorescent lighting due to be phased out in 2020, the choice of whether to upgrade will soon be taken out of your hands. So, how do you work out the average cost of upgrading your business lighting?

Cost Is Coming Down
With any new electrical item, as popularity and production increases, cost decreases. Items such as microwaves, CD players and flat-screen TVs, were all considerably more expensive in the early days of production than they are now. LED lighting is no different. Nonetheless, the cost of one single LED is still considerably more than a CFL.
On that basis, it's obvious that the greater the number of LEDs required, the greater the cost. If you choose to go down the retrofit road, replacing just your existing lamps with LED units, it's easy to work out cost. Multiply the number of lamps by unit cost. However, if you want to minimise problems, and maximise energy savings, it's a little more involved.

If It's Worth Doing, It's Worth Doing Properly
Upgrading to a full LED system is certainly worth doing properly; often to the tune of saving thousands of pounds a year in energy costs. A full upgrade may include a refit of some or all of the cabling, especially in older buildings. Replacing light fittings, switches, sensors, dimmers, and control panels means your new system will be fully compatible, minimising problems and maximising savings. You could also turn it into a smart system, to enable monitoring remotely via a smartphone.

Fast Return On Investment
The biggest savings are in energy costs. A number of conversion case studies have already been undertaken. In one instance, a large wooden floor and cabinet manufacturer claimed annual savings in excess of £100,000. In another, a large city council's office upgrade claimed energy savings of £13,000 per year across their estate, and a shopping centre in the Midlands, savings of over £10,000.
Add to that the savings in maintenance costs due to the extended life of LEDs (six times that of CFLs), and original upgrade costs can be recouped in anything from one to three years. With the original investment paid off, the business can look forward to substantially reduced overheads in the ensuing years, and a cleaner, greener, brand image.

Consult The Experts
Since the advent of LEDs, we have been involved in the planning installation and upgrading of all types of commercial properties, schools, and public and listed buildings, to energy efficient lighting. With over 90 years' experience in all areas of the building services industry, we pride ourselves on providing installations and upgrades of the highest quality. If you would like more information on upgrading your lighting to LED please contact us, or download our free eBook: Why Upgrade to LED Lighting.