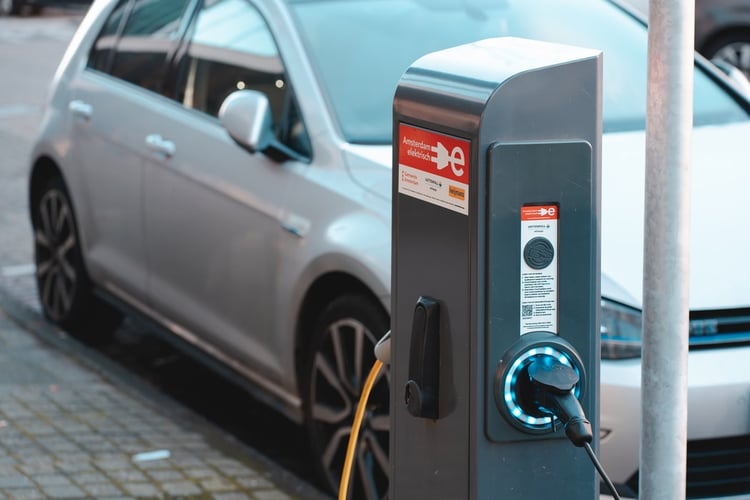 Lower running costs, reduced carbon emissions, pricing levels and subsidies mean that electric vehicles (EVs) are becoming an increasingly attractive transport option. However, when setting up a new EV charging station, what regulations should the installer follow? Here, we highlight the essential requirements for architects, consultants and electrical engineering technicians to consider when installing charger stations for EVs.


Regulations And Exemptions
In its initiative to steer car buyers towards hybrid vehicles and away from cars that burn conventional fuels, successive UK governments have actively encouraged the installation of EV charger points in residential properties. Termed the electric vehicle home charge scheme (EVHS), planning regulations also apply; permission is necessary unless the planned installation is to be a wall-mounted electrical outlet, used to recharge vehicles lawfully parked off the street.

Maximum Dimensions
Specifically, the exterior casing of a charging unit in a residential property must not exceed 0.2 cubic metres. It should not be within two metres of a public highway, nor in a scheduled monument or the land immediately surrounding a listed building. Upstands are permissible, as long as their height is 1.6 metres or less and there is only one such vertical structure for each parking space.

British Standards (BS)
For residential properties, the EVHS regulations specify minimum technical standards while Building Regulations Part P sets out electrical safety standards. Similarly, the Office for Low Emission Vehicles (OLEV) regulates commercial installers. Charging equipment is to comply with IET Wiring Regulations as set out in BS 7671, whereas its robustness and weatherproofing should meet BS EN 61851 in terms of ingress protection, i.e. the minimum IP rating required.
Importantly, there must be sufficient electrical supply potential for the EV charge point to operate at its rated capacity. If local supply constraints restrict operation at the design capacity, the apparatus ought to be classified accordingly. Standard AC outputs supply between 3.5 kilowatts and 7.0 kW, while fast AC outputs deliver between 7kW and 23kW of electrical power. Notably, from 1st July 2019, the machinery has to be able to monitor and record energy consumption and communicate data using the Open Charge Point Protocol (OCPP).

Meeting The Requirements
Home, workplace and commercial charger points certainly make ownership of EVs more convenient, but their installation has to meet established safety regulations. In particular, new installers must:
Be members of a professional association.
Hold manufacturer approval to install the product(s).
Have public liability insurance cover.
Receive training and maintain a log of engineer and technician names, qualifications and renewal dates.
Comply with data protection regulations.

Supporting Installers
If you would like further details about installing EV charge points, we invite you to download our free guide [here]. Here at Lowe & Oliver we ensure nationally recognised high standards, as holders of a Royal Warrant and members of the ECA (Electrical Contractors Association). Additionally, we subscribe to the NICEIC (National Inspection Council for Electrical Installation Contractors) and the Building & Engineering Services Association.