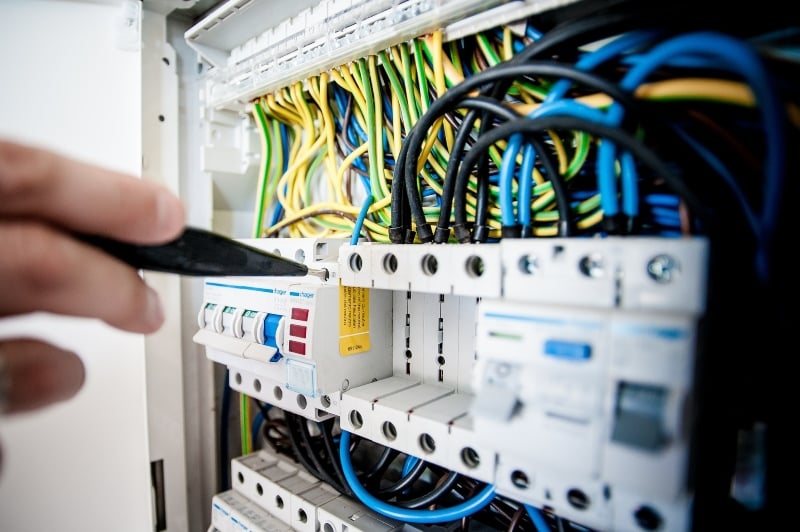 Business directories and phone books list numerous electrical contractors, but how does one select the right firm of electricians? When projects are ambitious or non-standard in terms of their goals and involve significant expenditure, the choice of supplier becomes all the more important. Factors such as good communication, capacity, and compatibility with one's business ethos need due consideration, too. Here we list some points to contemplate when choosing an electrical contractor.
Company Values
High standards of work, quality components, experience and a genuine commitment to customer service should all form part of a successful electrical contractor's corporate values and, ideally, mission statement.

Location
Here at Lowe & Oliver, our founders Reginald Lowe and Herbert Oliver set up a fledgling installation service back in 1923. At that time, the business served customers in Oxford and the surrounding areas. Nowadays, with experience that spans nearly ten decades, our company offers electrical and mechanical services to a broad customer base throughout the UK.

Client Base
If you are a commercial landlord or facilities manager for a school, university, hospital, museum, library or heritage site, we offer contract services for electrical maintenance work, safety and energy efficiency. Architects and building consultants can also rely on us for full support, minimally intrusive work and long-term sustainable solutions, implemented to the finest standards and in full compliance with regulations.

Pricing
While customers appreciate meticulous attention to detail, high-quality work and experienced tradespersons, we also offer competitive rates and cost savings through energy efficiency. Where applicable, we provide full electrical and mechanical design drawings, using advanced AutoCAD software and in accordance with CIBSE, IMechE and IEE best practices.

Industry Experience
Completed project work includes historic building renovations from palaces and listed buildings through to commercial properties and industrial plants. As a reliable, accredited contracting service, we offer the following guarantees:
ISO 9001 quality accreditation
Royal Warrant holders
Building & Engineering Services Association (BESA) membership
Membership of the Joint Industry Board for the Electrical Contracting Industry
If you require qualified, certified engineers to work on electrical infrastructure projects or existing installations, we will be delighted to assist. We invite you to discuss your requirements for:
Safety surveys
Power and distribution networks
Security and fire detection/alarm systems
Full maintenance plans
Emergency repair service
Testing for compliance and reliability (now legally required for all commercial properties)
Apart from supplying and fitting energy-efficient boilers, plumbing, ventilation, ducted air conditioning and renewable energy solutions, we offer particular expertise in installing solar panels, heat pumps and electric vehicle charging points. Please contact our friendly, professional team to find out more, or – if you wish – download a free copy of our useful guide entitled How To Choose A Mechanical & Electrical Contractor.
Image source: Pixabay