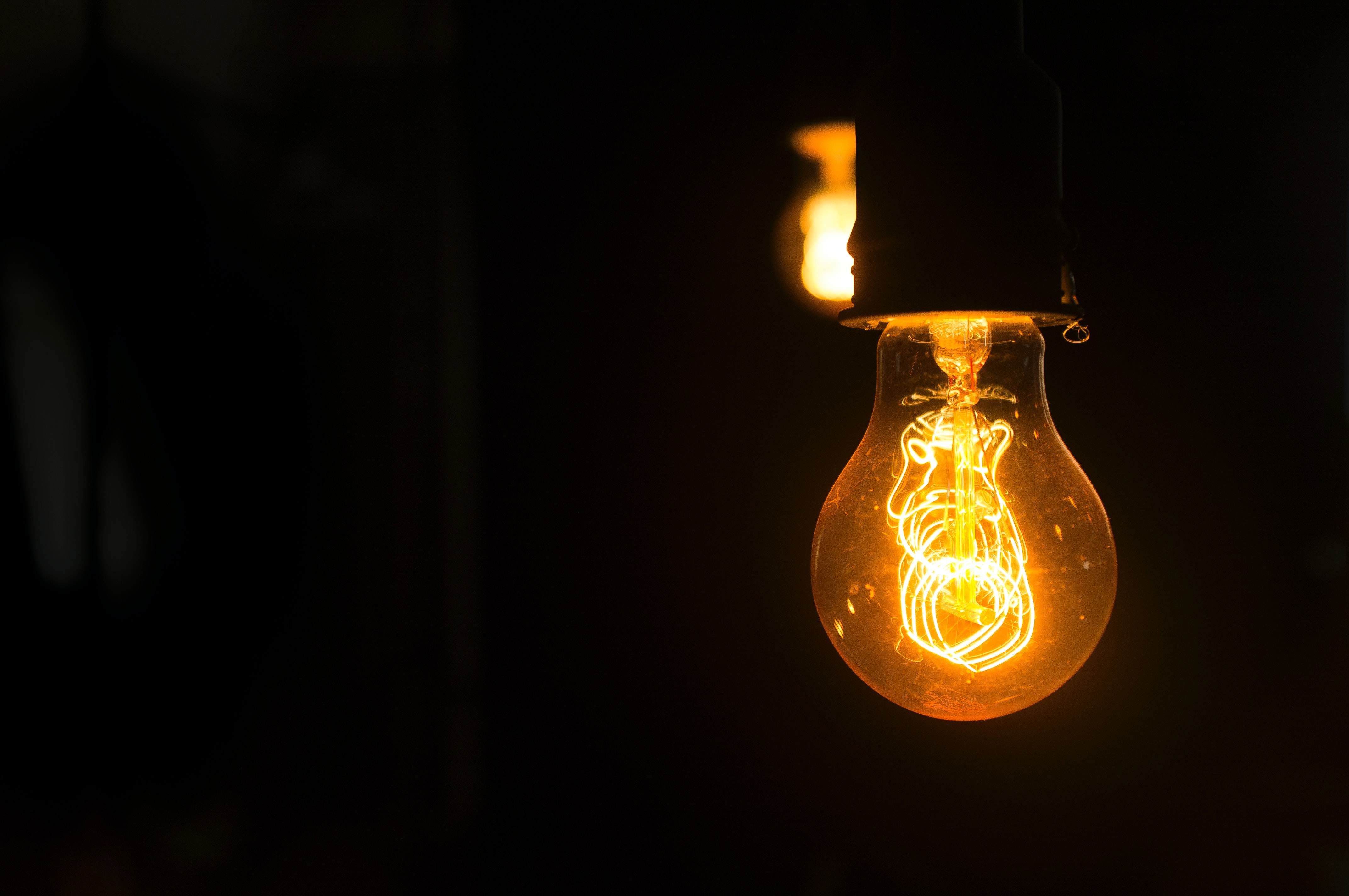 If you're looking for luminous, high-definition bulbs to brighten up an indoor or commercial space, you'll usually pick from LED or halogen lighting. Both methods offer crisp, clear, high-lux white light and run much more efficiently (and for longer) than traditional filament bulbs.

However, there are crucial differences between LED and Halogen lights that everyone choosing between them should know. Here's our brief guide.
Halogen
Halogen bulbs use an inert gas-protected tungsten filament to generate higher lux levels by using slightly less electricity than conventional filament lights. While similar in design, they bypass many of the problems of traditional, 'open' lightbulbs.

How? Inert gas is placed inside a resistant quartz glass envelope around the filament as a heat 'cushion', protecting the tungsten from rapid melting. A burst of high-luminosity, bright white light results from higher wattage, ideal for amplified use with spotlights and multi-refractor enclosures.
Performance characteristics
Due to their small size, halogen elements fit neatly into many designs. Secondary filters and glass protection can add extra colours, direction, and special effects. Halogen lights also boast superb voltage sensitivity, allowing for precise dimmer control.
Invented: 1959 (General Electric)
Energy Use Reduction (Per kWh) Over Filament-Luminescent: c.20%
Running Temp.: c.300-700 °C
Life: c.2000-4000 Working Hours
Shielding: Quartz Compound and Safety Glass, Two-Layer
Shockproof: No
UV-Proof: Yes, If Filtered
Dimmable: Yes
UK phase out of halogen bulbs
While once considered the apex of lighting tech, halogen is currently being replaced worldwide with clean, eco-friendly LED lights to cut damaging carbon emissions, and will no longer be available in the UK for new lighting installations after September 2023.
LED (Light-Emitting Diode)
Light-Emitting Diode (LED) bulbs create brilliant light by running a low-wattage electrical current through sensitive microscopic semiconductors. No elemental gas or filament is required. Due to its high conversion efficiency, a mere 6W of electricity fed to an LED light will produce the lux levels of a 40W traditional incandescent bulb. LEDs can also safely reach far brighter lux levels than halogen bulbs - up to an astonishing 4000 Lumens.

Using semiconductors also greatly extends each bulb's lifespan while preventing burnouts. While LED bulbs will gradually fade with time (rather than cut out abruptly like other lightbulbs), each unit will remain close to out-of-the-box brightness for up to five years of continuous use.

Performance characteristics
Special surrounding filters and translucent plastics enable the creation of RGB LEDs for a wide range of lighting design applications. Precise phosphate-tinging and microchip control allow a full spectrum of colours to be created from simple, three-part LED lights.
Invented: 1963 (General Electric)
Energy Use Reduction (Per kWh) Over Filament-Luminescent: c.80-90%
Running Temp.: c.50-85 °C (With Heat Sink)
Life: c.35,000-50,000 working hours
Shielding: Phosphate plastic, one-layer
Shockproof: Yes
UV-Proof: Yes, unless specified
Dimmable: Yes, if modified
Sustainable lighting solutions from Lowe and Oliver
Lowe and Oliver are premier UK designers and installers of sustainable electrical lighting systems to businesses, public organisations, heritage sites and museums. Learn more about what we can offer by clicking here.
Image Source: Pexels